Springfield, IL – Upper Quarter Course
Jan 29, 2022
@
8:00 am
–
Jan 30, 2022
@
4:30 pm
CST
Spinal and Peripheral Manual Therapy Treatment Techniques For Upper Quarter
This two-day course will present the Mulligan approach to manual therapy for the Cervical and Thoracic spine as well as for the upper extremity.
Certificate of attendance is provided for Continuing Education (CE) credits
NATA Board of Certification Approval #P3566
Description
Spinal and Peripheral Manual Therapy Treatment Techniques For Upper Quarter
This two-day course will present the Mulligan approach to manual therapy for the Cervical and Thoracic spine as well as for the upper extremity. It will include lecture, patient demonstrations, and lab time to give the participants time to refine their manual skills with a thorough and in depth coverage of the Mobilization With Movement ® approach for the upper quarter. This unique approach to manual therapy was discovered and developed by Brian Mulligan F.N.Z.S.P. (Hon), Dip. M.T. from Wellington, New Zealand. This simple yet effective manual approach addresses musculoskeletal disorders with pain free manual joint "repositioning" techniques for restoration of function and abolition of pain.
Objectives
Learning Objectives
Have an appreciation of the concept of the Mobilization With Movement ® approach.
Provide a thorough and in depth instruction and practice of the MWM techniques for the upper quarter.
Develop the knowledge and manual skills to successfully apply and integrate the MWM techniques into a treatment plan.
Integrate taping techniques with Mobilization With Movement™
Understand the guidelines for safe and effective technique selection.
Improve clinical outcomes.
Outline
Hand: IP, MCP, Metacarpals, Carpals, and taping techniques.
Wrist: MWM's for flexion, extension, supination, pronation, and taping.
Elbow: flexion, extension, proximal radioulnar joint, tennis elbow treatments, HEP, taping.
Shoulder: manual and belt MWM's for elevation, IR, ER, functional activities, HEP.
Acromioclavicular joint: MWM's.
Cervical: NAGs, Reverse NAGs, SNAGs for flexion, extension, rotation, SB, HEP techniques, traction techniques, Transverse SNAGs, Spinal Mobilizations with Arm Movement, Headache/Upper Cervical assessment, and treatment techniques.
Ribs: MWM's for ribs 1-12.
Thoracic: SNAGs for rotation, flexion, SB, and extension.
Requirements
Wear loose, comfortable lab clothes. Bring mobilization belts, mobilization pads, if available.
Recommended Reading
Manual Therapy : Nags, Snags, MWMs, Etc. – (7th Ed), 2018
As the primary workbook recognized by the Mulligan Concept Teachers Association, it is designed to be used along-side training courses on Mulligan Concept Upper Quarter (Part A – cervical thoracic and upper limb), Lower Quarter (Part B – lumbar spine and lower limb) and Advanced (Part C – advanced techniques) courses. Written with Brian's own colloquial style, the 7th edition is easy to read (and often humorous), and is a key reference for any manual therapist working clinically today.
The Mulligan Concept of Manual Therapy 2e
Textbook of Techniques
An essential reference for the manual therapist seeking to improve patient's movement using pain-free hands-on techniques.
Designed as a companion to Mulligan Concept training courses, the text is divided by: Body regions with techniques highlighting key information to assist with clinical reasoning and assessment. Patient and practitioner positioning, guidelines for application and further adjustments.
Faculty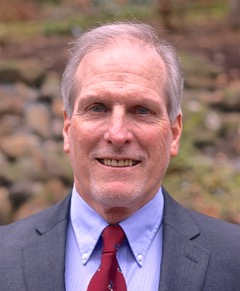 Don is a graduate of the University of Southern California, where he obtained a Master's Degree in Physical Therapy in 1981. He is a board certified orthopedic clinical specialist, certified by the American Board of Physical Therapy Specialties.
He has over thirty years of clinical experience emphasizing manual therapy, and currently is in independent practice in Jacksonville, Oregon with his wife Lynn and his son Bret. Don is an accredited member of the Mulligan Concept ® Teachers Association and served as Regional Manager in North America from 1999-2013. He has assisted Brian Mulligan on courses since 1994, and has been the principal instructor in postgraduate manual therapy courses since 1998 throughout the United States and internationally.
Travel
Reviews
Student Reviews & Testimonials
The Mulligan Concept ™ is an outstanding paradigm to integrate into your practice as an athletic trainer. The courses and techniques not only improve your direct patient-care skill set, but also improve your clinical reasoning, decision-making, and communication skills. The techniques are simple to implement in practice and will produce immediate improvements across the gamut of injuries and patient presentations we see as athletic trainers. Practitioners who implement the Mulligan Concept ™ into their clinical evaluations, acute care, and rehabilitation programs will experience significant improvement in their clinical practice.

Don Reordan has outstanding knowledge of, and experience using, the Mulligan Concept ™. He is able to translate his expert knowledge and clinical reasoning in a manner that is effective for both novice and expert learners. He also displays a genuine excitement and joy for teaching the Mulligan Concept ™, which creates a fun learning environment. I highly recommend taking Mulligan Concept ™ courses from Don.
-Russell Baker, DAT, AT Clinical Assistant Professor, Director, Master of Science Athletic Training Program, University of Idaho
"Really enjoyed this course. Found it empowering and definitely something I can use right away. Our teacher did a very good job at gearing towards all skill levels. Definitely a game changer for anyone treating orthopedic conditions.
-Jeremiah Randall, Major-league PT Pittsburgh Pirates
Instructor
Don Reordan
Event Organizer
---
Who's coming?
16 people are attending Springfield, IL – Upper Quarter Course
$525.00 $499.00
Early bird price available until December 29, 2021 – BUY NOW